Generating toolpaths for impellers, fans, and marine propellers is a complex 5-axis challenge. Machining these multibladed shapes usually requires special multistep, multiaxis programming, but Mastercam Blade Expert provides a comprehensive solution for various blade configurations. The interface follows the Mastercam standard used by all Multiaxis toolpaths, ensuring a short learning curve and successful deployment. Blade Expert turns your multiblade machining challenges into routine solutions:
Remove the material from between the blades.
Finish the blades/splitters.
Finish the floor.
Finish the fillets.
Blade Expert works seamlessly with Mastercam® Mill 3D, and Mastercam Router 3D.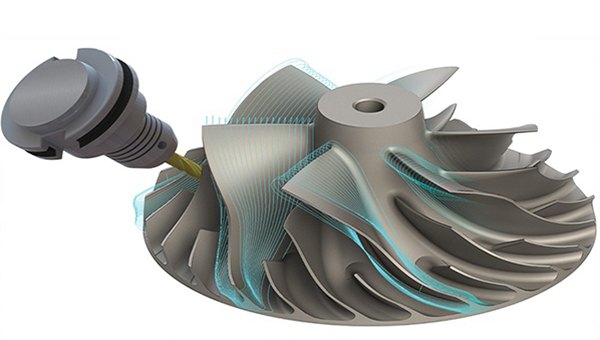 The most common application is to machine multibladed rotating parts for air or gas handling equipment. Blade Expert precisely and efficiently removes material between blades and finishes surfaces with gouge-free results. It is particularly useful for manufacturing compressor wheels, impellers, propellers, turbine blades, and blisks.
Automotive Manufacturers & Suppliers
Energy & Power Generation Manufacturers
General Industry Manufacturers & Suppliers
Features and Benefits of Mastercam Blade Expert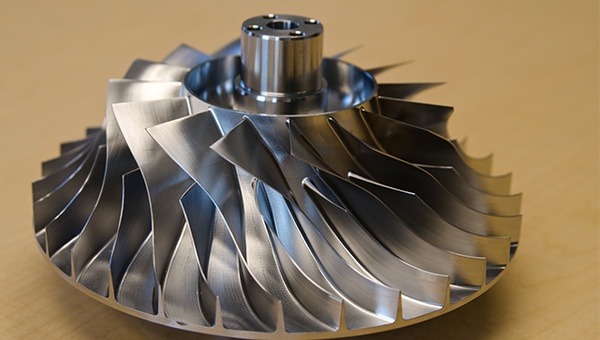 Streamline the toolpath creation process for multibladed part including fans, propellers, impellers, turbines, and marine screws. Simply define the blade and hub sections and let Mastercam generate your toolpaths. There
is no limit to the number of blades, splitters,
or sub-splitters that can be programmed.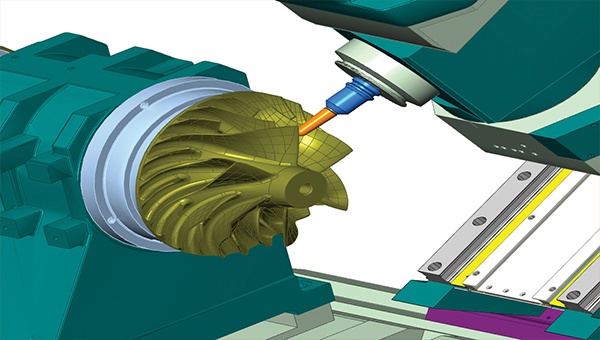 Stock model awareness eliminates air cuts, and tool axis and tool tip control ensures collision-free toolpaths.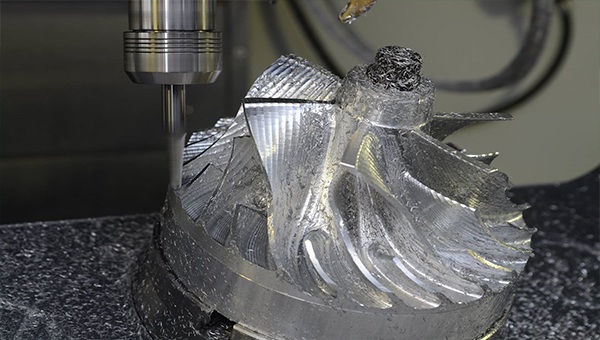 This software delivers a full array of cutting strategies and so much more. Mastercam can be customized to what your shop needs today and easily scaled to meet your future manufacturing needs.

Prepare any multibladed part file for machining using the familiar interface of the world's most widely used CAM software.
Open any CAD file in Mastercam to access modeling and prep tools to get parts on and off machines quickly. No need to re-create parts from scratch—you can do it all in Mastercam.
Please Contact us for additional information and expert advice about products and services to meet exact needs.