CNC Router Software Solutions
When you invest in a CNC router machine, you want the right router software driving it to maximize productivity and avoid downtime due to costly errors. Mastercam Router delivers the right tool exactly when you need it.
Anyone with a CNC router, from the home hobbyist to professional manufacturers, can appreciate the ease, speed, and reliability of Mastercam Router software. The software delivers industry-proven CNC programming for safe and efficient router machining of everything from wood to composite materials.
From CAD inception to part completion, Mastercam CNC Router software is designed as a comprehensive solution for manufacturing productivity.
Mastercam CNC Router software supports features that are unique to CNC routers, including toolpath and geometry nesting, block drill support, aggregate head support, saw cutting support, and full 2- through 5-axis cutting.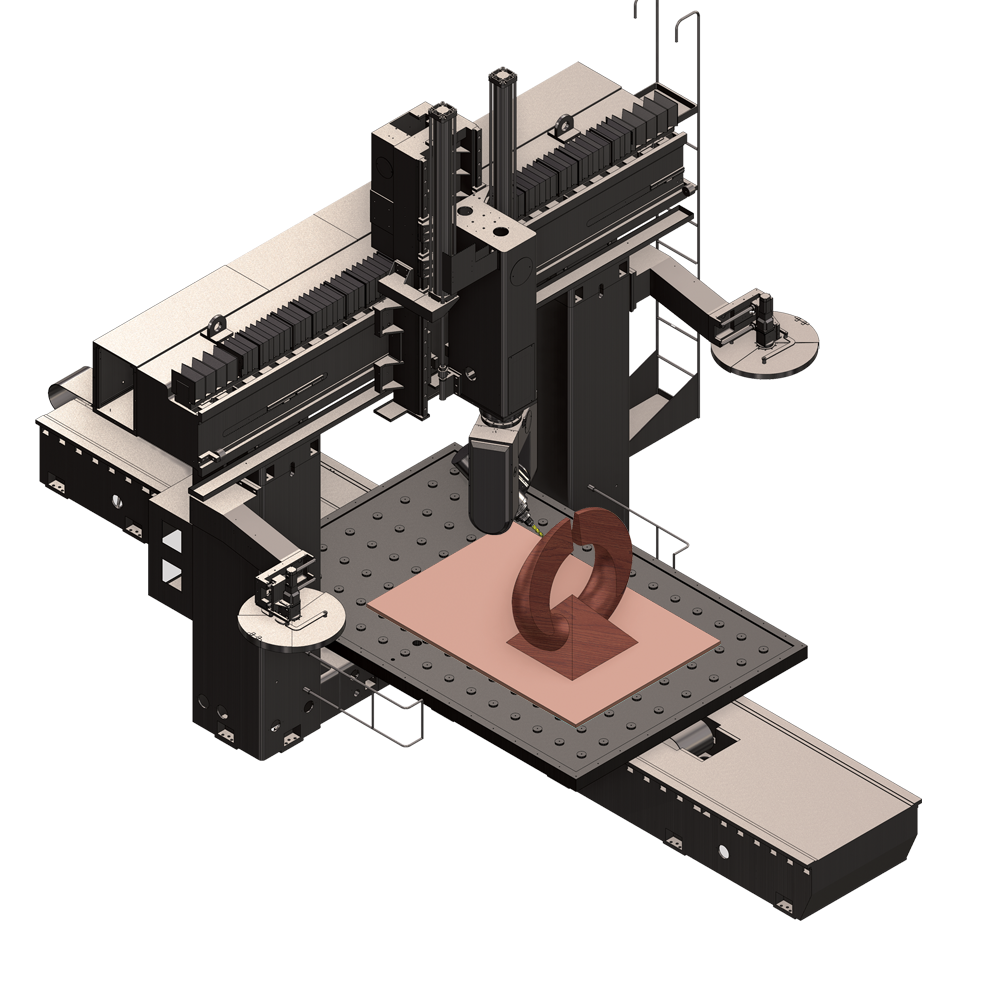 Many CAM packages for CNC routers are limited in scope, but with Mastercam, you have the flexibility to do more. From simple 2D programming to complex 5-axis machining, the world's leading CAM Software helps get the best performance out of CNC routers.
Full 3D CAD modeling.
Versatility to program simple contours and nest them or set up Automatic Toolpathing (ATP).
Powerful Multiaxis tool motion.
Complete tool library and custom tool support.
Specialized options like Art and
5-Axis Curve Machining and Drilling.
Toolpath creation, verification, and simulation for any CNC router.
Feature-rich product allows shops to diversify as needed to remain competitive.
Learn how our CNC Router software solutions can help solve your manufacturing challenges.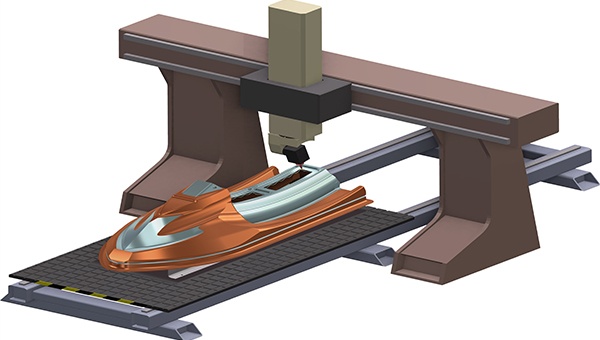 Detect collisions between your stock, tool, and machine components before sending code to your machine tool. Machine Simulation is a safe way to prove out 3-axis, 4-axis, or 5-axis Router toolpaths to make clean, efficient, and accurate programs.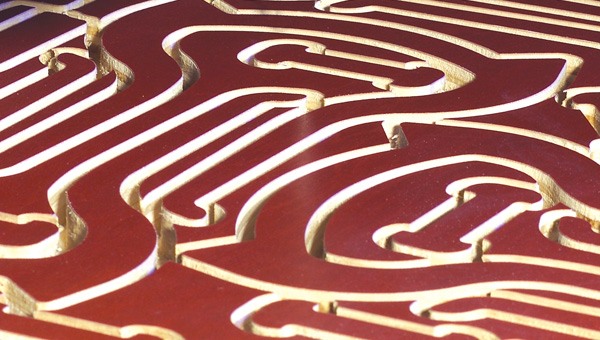 Standard nesting delivers a fast, efficient, and easily identifiable way of nesting. Advanced nesting gives you a variety of additional tools, including TrueShape nesting and nesting in scrap material.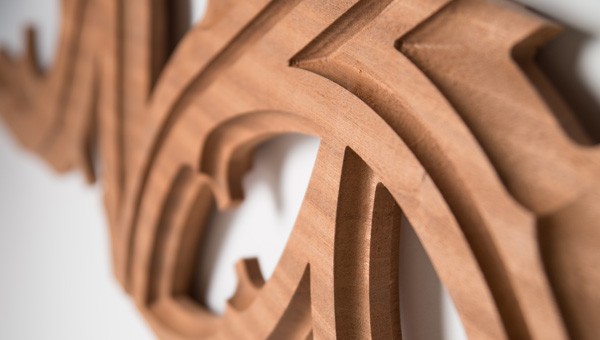 You can create signs, artistic carvings, molds, and more.
Extend tool life with proprietary toolpath strategies that maximize material removal rate and reduce cycle times.
Easily regulate tabs, webs, and cutting specifics for efficient flat panel cutting.
Links you to a variety of top design software to read in entire projects and have them program automatically using presets that you choose.
Automatically take apart your assemblies and move the components to different levels based on part thickness.
Evaluates a part's features and automatically designs an effective machining strategy.
From direct editing of your solid models to advanced free form surfacing capabilities in Model Prep, Mastercam takes you from an idea to a completed part faster and more efficiently.
Frequently Asked Questions
What is CNC router software?
CNC router software is used to create toolpaths through G-code to operate computer numerical control (CNC) routers. This allows for machine automation, where the machine cuts a part to the specifications of the input code.
What is the difference between a CNC router and a CNC mill?
There are many similarities, but a router generally refers to a gantry-style machine with a stationary table, where a mill may have a moving table and a tool held in a Z-axis spindle.
Can I cut metal on a router?
Routers have traditionally focused on cutting softer material such as wood or plastic, but modern routers include the precision and power needed to cut some metals accurately and safely.
Why is router software needed?
Computer numerical control (CNC) routers are complex machines capable of extraordinarily precise manufacturing. Router software, like Mastercam, is needed to program these scientific instruments accurately, in order to maximize cycle times, extend tool life, and minimize the wear and tear on the router itself.
Can router software help improve productivity?
Router software improves productivity by saving time, reducing errors, and improving both precision and productivity in the manufacturing process. Programming a router by hand is a painstaking process, with a human margin of error built into every step of the process. Router software, like Mastercam, makes preparing parts and programming the machine a much more efficient and accurate process.
Please Contact us for additional information and expert advice about products and services to meet exact needs.