Our lathe cam programming software gives you a set of tools to turn your parts exactly as you need them. Mastercam Lathe provides easy roughing, grooving, threading, parting, boring, drilling, and finishing routines for increased productivity.
Mastercam Lathe also delivers a set of C-axis programming tools, with greatly expanded options when combined with Mastercam Mill, such as face contour and drilling and cross contour and drilling.
Integrated CAD for CAM provides a powerful set of tools for creating and manipulating wireframe, surfaces, STL, and solids data including MBD information (with select translators).
Advanced toolpath strategies turn parts with greater efficiency and precision.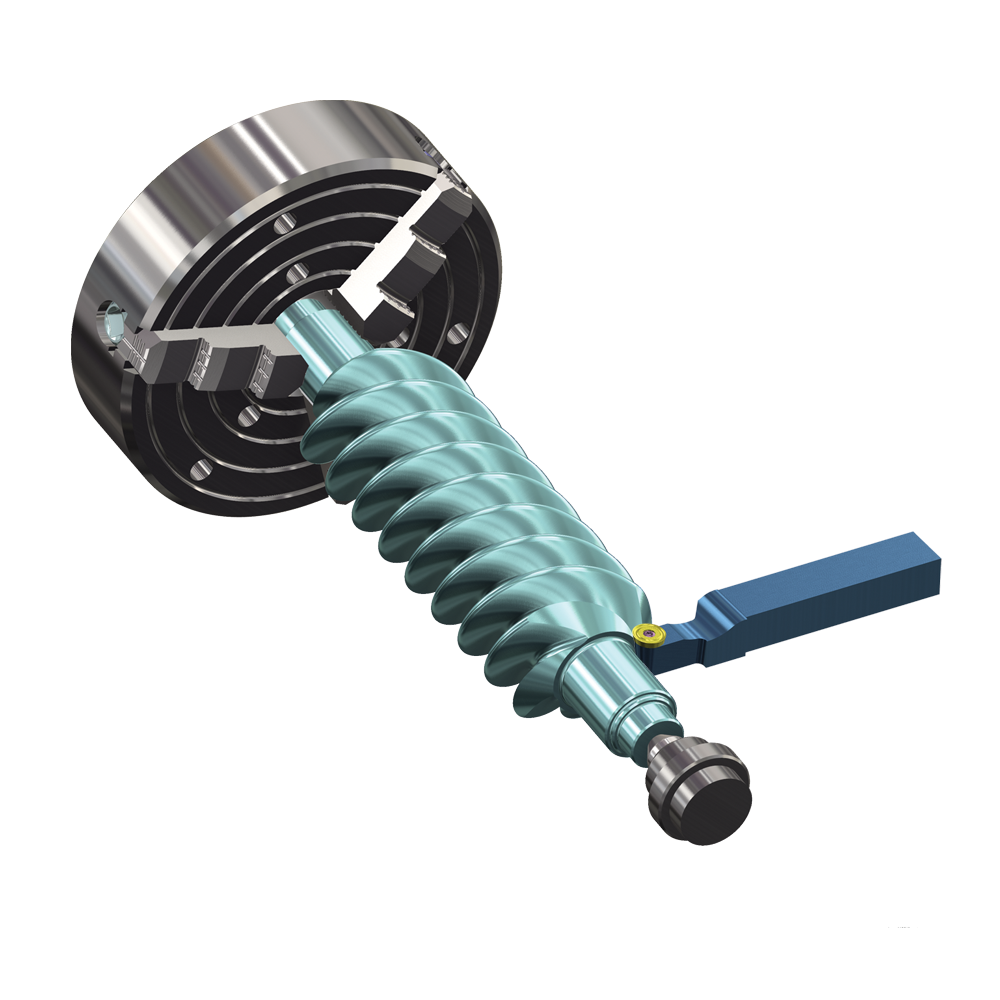 More people use Mastercam than any other CAM software. From CAD inception to the creation of a final machined part, Mastercam is designed as a comprehensive solution for manufacturing efficiency.
Easy roughing, finishing, threading, grooving, boring, drilling, and cut off.
Intelligent, stock-aware toolpaths.
Robust 3D solids and surface machining.
Complete tool library and custom tool support.
Learn how our Turning solutions can help solve your manufacturing challeges.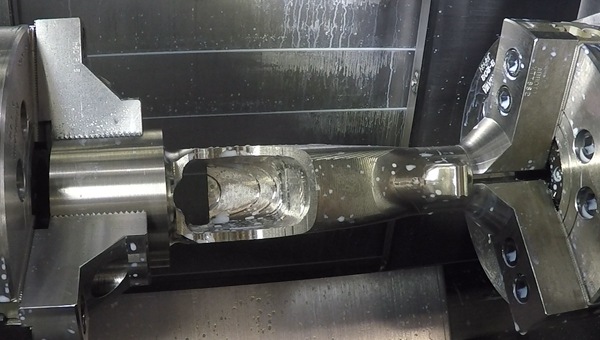 Quickly translate geometry and create a part transfer operation from the main spindle to sub spindle and/or a bar pull operation prior to a cutoff toolpath.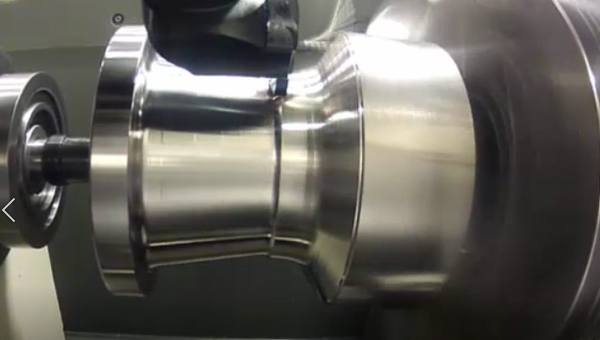 Intelligent ID and OD Roughing
Includes roughing to a boundary for castings.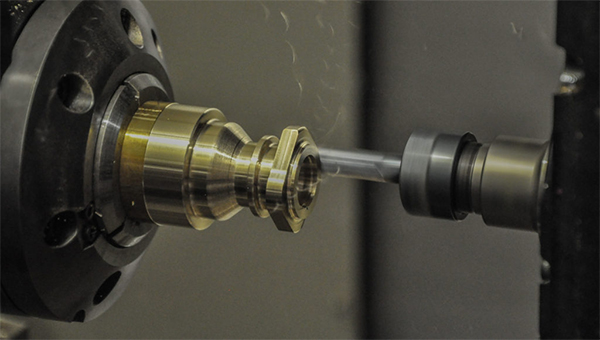 Machine any job with the combined power of C- and Y-axis machining.
Automatically stop machining to check the insert during your roughing, finishing, and grooving operations.
Open virtually any CAD file in Mastercam to access modeling and prep tools for CAM programmers to get parts on and off machines quickly.
Take advantage of innovative profile tools and processes aimed at greater efficiency and higher machining productivity.
Available in Mastercam Lathe, Mill, and Mill-Turn.
Get the confidence to run the most complex toolpaths on your machine and ensure your parts are done right the first time.
Extend tool life with proprietary toolpath strategies that maximize material removal rate and reduce cycle times.
Give the world's #1 CAM software a test drive. Download the Mastercam Demo/Home Learning Edition at no cost. Use it to learn Mastercam and get familiar with the latest advances in CAD/CAM – every step of the way up to actually machining a part!
Frequently Asked Questions
What is CNC lathe programming software?
CNC lathe programming software is used to create toolpaths through G-code to operate computer numerical control (CNC) lathe machines. This allows for machine automation, where the machine cuts a part to the specifications of the input code.
What is CNC lathe machine used for?
A CNC lathe is generally used to cut roughly cylindrical parts where the outline of the shape is symmetrical when rotated 360 degrees around a central axis. Some lathes allow additional non-symmetrical cutting with drills, endmills, and other milling tools.
Why is CNC lathe programming software helpful?
CNC lathe programming software eliminates manual errors that can occur when a part is programmed by hand. It eliminates the need to perform complex mathematical equations for cutter control and allows quick adaptation to new parts.
Can I do milling on a lathe?
Some lathes are equipped with the ability to do limited milling, and some shops modify their lathes to do light milling. In general, parts that combine both techniques are better suited for separate action on dedicated lathes and mills, or in one setup on a mill-turn machine.
Where can I get CAD/CAM software for lathe?
Mastercam produces CAD/CAM software with industry leading functionality for CNC lathes. The way to get this software is through your local Mastercam Reseller. Your local Reseller will be able to help you choose the best CAD/CAM package for your specific needs. In addition, they will provide ongoing sales, service, and technical support to help you optimize the productivity of both your CNC lathes and shop at large.
Please Contact us for additional information and expert advice about products and services to meet exact needs.